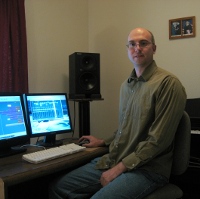 Introduction
Welcome to the website of James Worlton, DMA, composer and music teacher residing in Raymond, Washington.
If you are interested in learning how to write music or desire to expand your knowledge of music fundamentals and theory, follow the teacher link.
To learn about the music I write, as well as my education and bio, click the composer link.
Contact
Questions? Comments? Want to book a lesson? You can send me an email, or you can call me at 940-231-1713.